Housing for participants and team leaders (FIAP)
Students and team leaders will be staying at the youth hostel, FIAP Jean Monnet. There is a high level of satisfaction with this hostel as it has been previously used for Animath events. The rooms are en-suite, not mixed and will accomodate 4 to 7 students.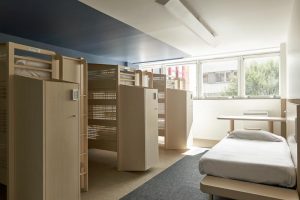 Team leaders, only, will be accomodated in rooms of two. Each team leader room is equipped with a desk and is close to the rooms of the participants. This proximity will facilitate evening work sessions if desired. Open workspaces are also available.
Some organizers will also be hosted in the same youth hostel, thus they can ensure the managing mission and provide support to any participant or team leader who might need some.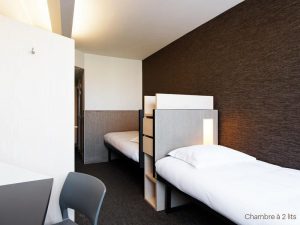 Dinner and breakfast will be served in the hostel's restaurant, except for the final dinner which will take place at Société Générale. Breakfast includes a variety of choices in order to suit everyone's taste.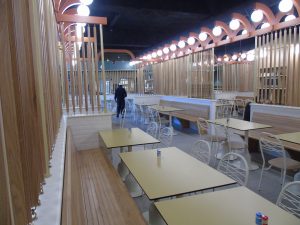 Housing for jury members (Hotel)
Jury members will be staying at a hotel in the 14th borough of Paris. Close to ENS campus Jourdan (where working rooms are to be found), it is an ideal location. The hotel is situated around one hour away by public transport from Charles de Gaulle airport.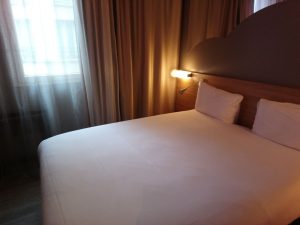 Breakfast will be served in the hotel's restaurant between 7am and 10am. Dinner will, however, take place at a restaurant in between the hotel and ENS.